Charlotte Father's Day Meal Kits
*Please refrigerate upon receipt. Meals will stay fresh up to 5 days. Please note: Discount codes do not apply to holiday items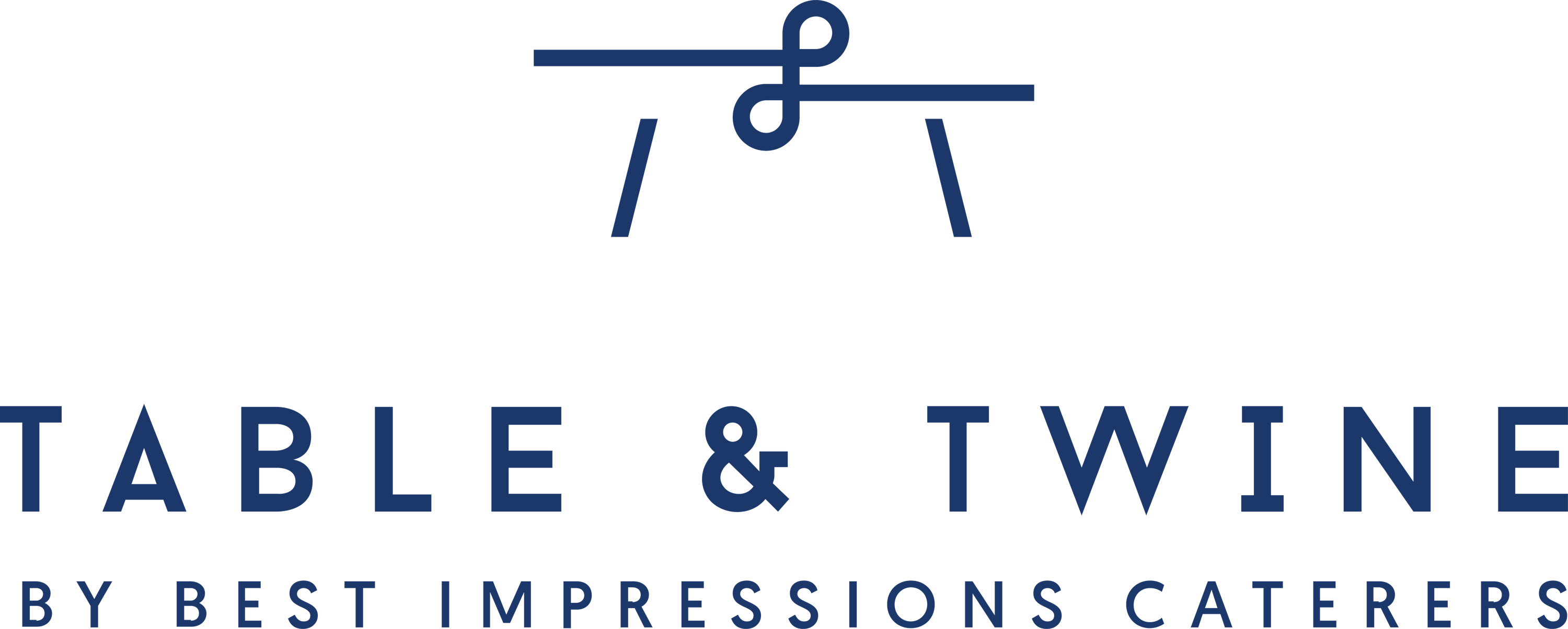 There's no better way to celebrate dad than a delicious meal that brings the whole family together. However, the required planning, prepping, cooking, and cleaning behind an elaborate meal distracts from quality time with loved ones.
This Father's Day, consider partnering with Table & Twine so you can sit back and relax. With a professional lineup of tasty dishes, a catered Father's Day meal kit is just what you need to enjoy family dinner.
How Our Father's Day Meal Kits Work
With a Table & Twine Father's Day package, hosts don't need to worry about planning the perfect menu, grocery shopping, or slaving away in the kitchen. We take care of all of that for you so you can focus on family time. To make things easier for you, our comprehensive Father's Day package is designed to travel so your meal is delivered fresh.
Our Father's Day selection includes all the classics and new favorites, including a Rack of House Smoked Ribs, Grilled Chicken Breast, Loaded Baked Potato Salad, Creamy Celery Seed Coleslaw, Coal Roasted Baked Beans, and Banana Pudding.
Why Choose a Father's Day Meal Kit
During Father's Day, the most important thing is to spend time with your loved ones. At Table & Twine, we take care of the prep work so you can spend more time enjoying your meal than making it. Some other benefits of our catered Father's Day meal kits include:
Personalized Culinary Experience: Unlike other meal kit services, each Table & Twine package is created with your family in mind. Our chefs thoughtfully hand wrap each ingredient and intentionally put together menus that highlight the occasion. This Father's Day, choose a Table & Twine meal kit to elevate your at-home dining experience.

Convenient Preparation: With Table & Twine, your family will receive a meal kit that can be assembled with ease and give you more time back in the day. All necessary prep work is accomplished by experienced chefs, leaving you with the exciting task of bringing out the final flavors. Spend more time celebrating dad and less time prepping, cooking, and cleaning.

Mouthwatering Flavors Created With Passion: It can be stressful to come up with a menu that pleases everyone. Luckily, the professional chefs at Table & Twine are dedicated to identifying flavor combinations that everyone will enjoy, from kids to adults. To make your Father's Day even more special, our chefs bring the best flavors to the table with fresh ingredients.




Father's Day Meal Kit FAQs
How Much Time Is Required to Prepare the Food in My Father's Day Meal Kit?
Putting the finishing touches on your Father's Day meal should only take one or two hours. These few simple steps help enhance the flavors and deliver a polished meal for your family to enjoy.
How Far in Advance Do I Need to Order My Father's Day Meal Kit?
To receive your meal kit for Father's Day, please place an order by midnight on June 15th.
Can I Customize My Father's Day Meal Kit?
Table & Twine meal kits cannot be customized. Rest assured that your Father's Day dishes will taste good to both kids and adults!